Bringing the Best DAMN BBQ Sauce since 2018
Founder, Mike White, found himself standing in front of his open refrigerator one morning looking for something to put on his eggs.
Being a BBQ sauce fanatic, all he saw before him were eleven different kinds of BBQ sauce bottles open and he couldn't make a decision which one to pick.
So, he slammed the door shut and exclaimed,
"I am going to create the Best Damn BBQ Sauce."
Even before launching in 2018, Mike decided to test one of his sauces against the best in the world. To his surprise, his Sweet Lady Love sauce took 1st Place Mild Tomato in the 31st Annual American Royal World Series of Barbecue® Sauce Contest, which is the largest barbecue sauce competition in the world.
Taking it as a good indicator that he had a great product, Mike started to take Best Damn BBQ Sauce to local farmers markets.
Family and friends were excited by the success and began helping out in different ways. Some attended farmer's markets, some sold sauce out of the back of their car, some took over social media, everybody pitched in. 
It was an "all hands on deck" family effort. Family has remained an important part of the business and we couldn't be more proud to be a small, family run business in the Pacific Northwest.
Two years after launch, amid growing success, the company hired Mike's brother-in-law, Chris, to help with business development. With Chris in the fold, the company set its sights on establishing a stronger family culture and future expansion nationwide.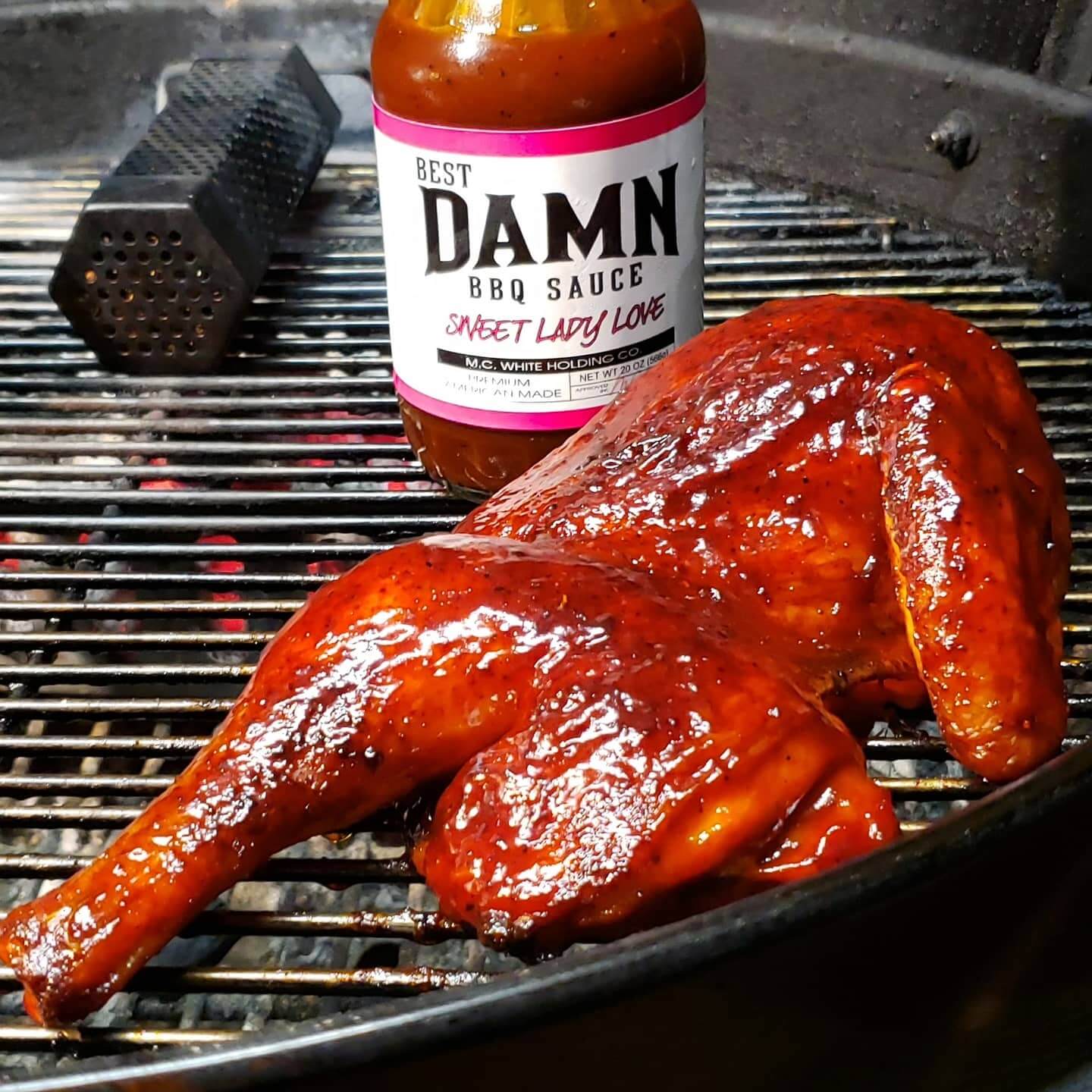 Corporate Social Responsibility
We go beyond the love of BBQ Sauce and focus on giving back to the community. We are investing in sustainable food systems to fight hunger with World Central Kitchen. You can learn more at https://wck.org/ if you want to join us in fighting hunger.