Bringing the Best DAMN BBQ Sauce since 2018
Tastings, awards and save the dates
Check out our most recent events and stay tuned for future ones.
Icebox Cookoff @ Sweethome, OR
1460 47th Ave, Sweet Home, OR 97386
Event Date: Saturday, July 2nd
Sweet Home 2022 • Saturday, July 2nd • Start at 1PM
MUSIC, BBQ, & FIREWORKS
We will have the best pro barbecue pitmasters duking it out to see who has the best barbecue. You get to sample and vote who has the best! These teams will be competing to see who is grand champion and qualify for the American Royal and Jack Daniels Barbecue Championship.
Live fire cooking will be presented by Vic Superskewer: Whole Hog, Gator and more! We encourage attendees to bring a lawn chair to enjoy a day full of music, barbecue, and fireworks. We will have guest appearances from:
Shag from Iron Resurrection
Craig from Ninja Q
FREE ENTRY
1460 47th Ave Sweet Home, OR 97386
Icebox Cookoff Details and Registration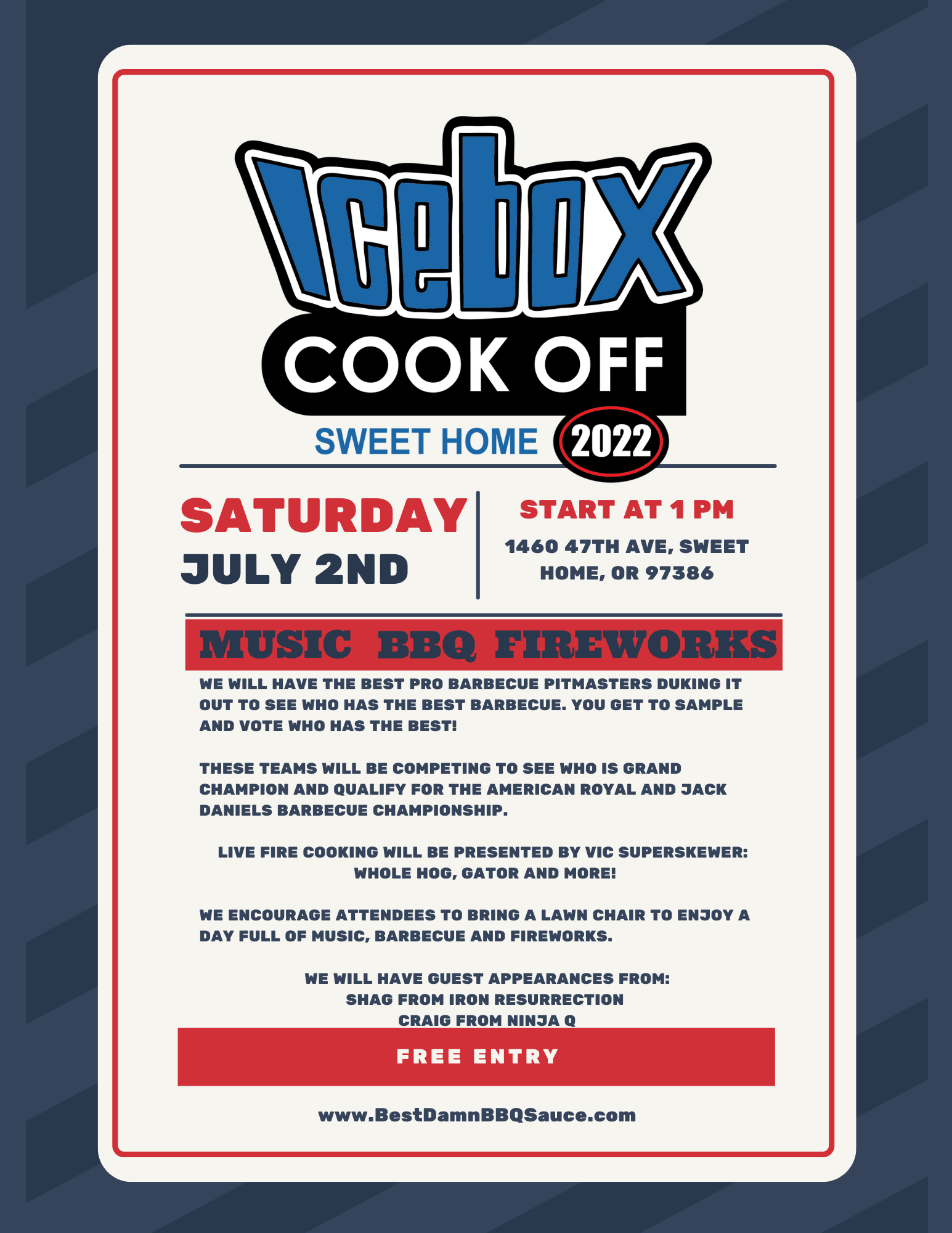 If you want to sign your team up to compete, please sign up through the SCA and KCBS websites by June 11.